Dear Neighbours,
I hope you had a great Family Day long weekend and enjoyed some time with family and friends! The past month has been busy in our community with a number of events and important meetings and it has been great to speak with so many of you about your ideas for our neighbourhood.
Our community recently hosted a meeting to discuss the proposed redevelopment of the former TDSB Bloor Dufferin School Lands I want to thank the many residents who came out to learn more, shared their ideas and speak with our City staff about their priorities for this site. I share many of the concerns raised by residents, including the excessive density and proposed heights and I will be fighting for the inclusion of onsite childcare, affordable housing, a robust community hub, green space, heritage preservation, and a proposal which better fits with the character of our community.
City Council this month also approved Toronto's 2018 Budget which includes a 2.1% property tax increase and several important investments in more transit service (including on the 29 Dufferin, 26 Dupont, and 47 Lansdowne routes), childcare spaces, 1000 new shelter beds, more recreation spaces, and other important initiatives you can read about below. This year, we have continued to rein in the police budget with a 0% increase, while at the same time being able to hire more police officers to serve our communities. Thank you to everyone who joined us at our Ward 18 Budget Townhall in January and who shared your comments and feedback.
Recently, we also celebrated BIA Week in Toronto highlighting the incredible work of local merchants and organizations creating our vibrant main streets. You can learn more about this made-in-Toronto success story by clicking here. The City is also partnering with our local BIAs this year to install more street furniture including benches, transit shelters, community info boards and more, to make our streets even better.
February was also proclaimed as Black History month by the City. Across Toronto, numerous events are taking place to reflect on our shared history through free programming and events for adults and children at several community centres. There are still a number of upcoming events throughout the rest of the month including art and poster displays, movie nights, Black history presentations and more and you can find more information by clicking here.
There are a number of important updates and community events in my e-newsletter below, including the next round of SmartTrack/GO RER Stations public meetings where staff will present revised station designs. I hope to see you at some of these  and in our community throughout the month!
In Community,
Ana Bailão
Deputy Mayor
Councillor - Ward 18, Davenport
Local Updates
Bloor Dufferin Development Community Meeting Update
You might recall that when the Toronto District School Board (TDSB) originally put the Bloor Dufferin School Lands for sale, I worked to try and keep these lands in public control. The City and Catholic School Board put forward a joint proposal to purchase the site which was not accepted. The TDSB has proceeded to sell the site to a private developer and the City is now in the process of reviewing the rezoning application submitted by the developer. You can find more history about this site and links to my previous updates by clicking here.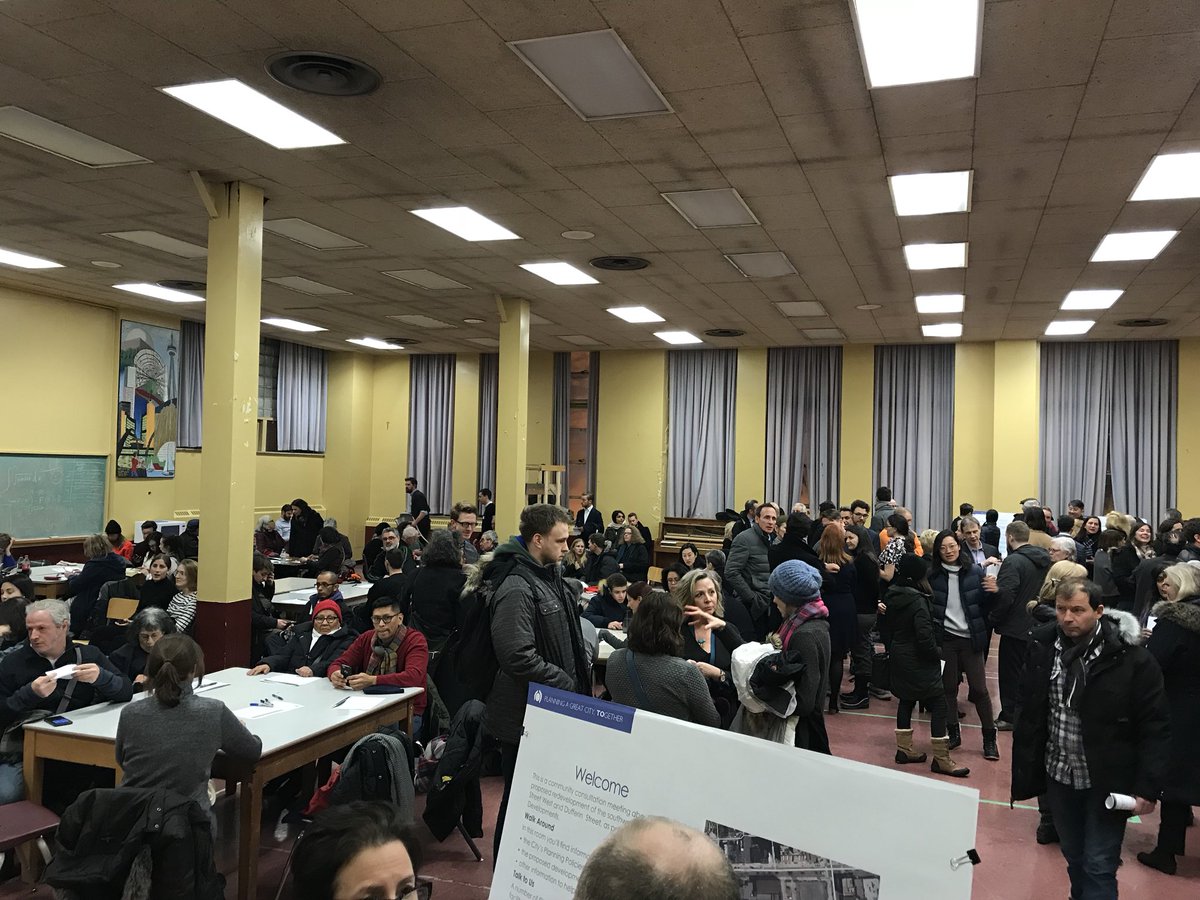 On February 7, 2018, a community meeting was hosted by the City to listen to residents' feedback on the development proposal for the lands. The owner is proposing a mixed-use development with building heights of up to 47 stories containing 2,219 housing units, a mix of office/retail space and park space. I share the concerns of many community members that were raised at the meeting. I strongly believe the proposed heights and densities are too high and I will be fighting for the inclusion of onsite childcare, affordable housing, a robust community hub, green space, heritage preservation, and a proposal which better fits with the character of our community.
If you would like to find out more about this development proposal, you can review the preliminary City staff report by clicking here and the poster boards created by City Planning by clicking here.
Thank you to everyone who joined us at the meeting to share your feedback. There has been a working group formed that close to 50 residents have joined to help shape this development proposal in the areas of transportation, public realm/urban form and the community hub. As the City continues its review of this application throughout the long process ahead of us, I will continue to advocate for our community's priorities.
If you would like to submit your own comments on this development proposal, you can e-mail them to the City Planner on the file, Kirk Hatcher at [email protected] and by e-mailing me at [email protected]. Please feel free to use the discussion guide (click here) used at the meeting to help shape your thinking in order to provide your feedback.
Upcoming SmartTrack/GO RER station Meetings
The City of Toronto and Metrolinx are hosting 3 upcoming joint public meetings in March to discuss the 8 new SmartTrack/GO Station coming to Toronto. The meetings will be an opportunity for staff to present their revised station designs and will be gathering community feedback and ideas from residents.
Our community will be serviced by four of these stations at West Queen West/Liberty Village, Bloor-Lansdowne, St Clair West-Keele, and Bloor/GO UP Stations. The first public meeting will be held on March 1st, 2018 at Lithuanian House (1573 Bloor St W) from 6:30-8:30pm and I hope to see you there.
You can find more information about these meetings and new stations visiting www.smarttrack.to  and www.metrolinx.com/newstations. You can find a complete meetings list here in the events section below.
New Street Furniture Being Added Across Ward 18 
An important part of a livable city is the street furniture infrastructure (benches, bike rings, transit shelters, litter receptacles etc.) that we use every day. I am happy to share that the City will begin installing new street furniture across Ward 18 this year, improving our main streets and making it easier to live in our city. You can find a map of the planned installation by clicking here.

Symington Ave and Rankin Cres Boulevard Beautification Community Meeting
Over the years, residents have contacted my office about beautification improvements to the northeast corner of Symington Ave and Rankin Crescent. I have been working alongside our City of Toronto Public Realm to improve this location and City Staff have now developed a preliminary concept design to beautify this corner in our community.
I will be holding a community meeting with City staff on February 27, 2018 at 7pm at 55 Rankin Cres (Community Room) where City staff will present this concept design and gather feedback and ideas from residents.
Dundas West-Little Portugal Proposed BIA Merger
In the spirit of rebirth and renewal, the Business Improvement Areas of Dundas West and Little Portugal are proposing to merge together to create a larger BIA to better serve both communities.
The strategic partnership aims to build on previous projects that have successfully supported area beautification, safety and economic development The larger BIA will have a unique brand image, making a greater economic impact for existing business to compete with malls, big box outlets and online shopping. Pooling resources will also result in economies, avoiding duplication of efforts and effective planning of the annual Dundas West Fest. The proposed BIA will stretch from Shaw Street to the CNR tracks, just west of Lansdowne Avenue.
An Open House/Community Consultation will take place on March 26. The morning consultation will take place from 7:30 am to 9 am at IC Savings (1168 Dundas Street West). The evening consultation will run from 6 pm to 7:30 pm at the Lula Lounge (1585 Dundas Street West).
The results of the March 26 Consultation will be unveiled at a Public Meeting on May 7, from 7 pm to 8:30 pm at 14 Division (350 Dovercourt Road). Members will then vote on the merger of the BIAs.
Later this summer, the City of Toronto will conduct a poll of all BIA members. The first AGM for the merged BIA would take place in early 2019. For updates and more information please contact [email protected] or [email protected]
Call for artist and small business space!
Earlier this month I spoke with a number of artists, business owners and tenants currently located at 390-440 Dufferin St. The property owner will be redeveloping this site and I have been working with our City staff to provide assistance and resources to the effected tenants during this difficult transition period.
There are a number of artists, craftspeople, workshops and small businesses who are looking to rent new space to establish themselves and a new home for their businesses. If you or someone you know is interested or has space available, you can contact the tenants at [email protected] to see if the fit is right.
Events
Junction Triangle Library Community Focus Groups
Working together with residents and the Junction Triangle Library Expansion Committee, our community secured 10,000 square feet of space as part of 299 Campbell Ave development, located at the south-east corner of Dupont and Campbell to relocate and significantly expand our small, but well-loved Perth/Dupont Toronto Library Branch.
Three upcoming community focus group meetings are being held for you to provide your feedback and share your ideas about the services you would like to see in our community's newest library branch. If you are unable to attend any of the focus groups but would still like to provide your feedback on the programming that you would like to see, please feel free to share it with me.
Thursday Feb 22, 2018 from 1:30pm - 2:30pm
Focusing on services for young families

Thursday Feb 22, 2018 from 6:30pm - :30pm
Focusing on services for adults & families
Thursday Feb 23, 2018 from 11am – 12 noon
Focusing on services for families
All meetings take place at the Perth/Dupont Library Branch (1589 Dupont St W).
What's On at Library Branches in Ward 18
There are a number of events taking place over February-March our our Bloor/Gladstone and Perth/Dupont Toronto Public library locations! You can find a complete list of programs and activities by clicking here
You can also stay up-to-date with the latest library news and upcoming programs by signing up for the "What's On at the Library" e-newsletter at http://tpl.ca/enews.
City Updates
2018 City of Toronto Budget Approved
Earlier this week, Toronto City Council adopted the City's 2018 tax-supported budget of $11.12 billion and a 10-year capital budget and plan of $25.98 billion. The 2018 budget ensures that the City maintains or improves all service levels and makes unprecedented investments in transit, social infrastructure and housing.
The 2018 budget property tax increase is 2.1% for residential properties and is in line with the rate of inflation. This is in addition to a 0.5% increase for the City Building Fund which supports important infrastructure projects in transit and housing. After taking into account the City's overall strategy to enhance Toronto's business climate, the average home assessed at $624,418 will incur an additional $82 in municipal property taxes.
Unlike previous years, there was no operating budget gap that needed to be closed in this year's staff proposed budget. As a result, City Council was able to focus on making more than $50 million in new and enhanced investments in key areas such as transit, child care, poverty reduction and other initiatives to make Toronto more affordable, livable and caring. The City has continued to rein in the police budget with a 0% increase, while at the same time being able to hire more police officers to serve our communities.
The City has frozen TTC fares for 2018, created the Fair Fare pass so low-income residents can better access public transit and will be investing millions more into the TTC to provide hop-on, hop-off two-hour fares. Two hour fares are a common sense idea that will allow you to hop-off the bus, streetcar or subway to do some shopping or pick up your children from daycare and hop back on public transit without paying an additional fare.
This will save TTC riders money, increase the usage of public transit and make it easier to get around our city. The TTC budget will also avoid any cuts, include new operating funding for an expanded subway network of six new stations and invests more to reduce overcrowding as much as possible. As a result, we will see rush hour service increases made to the 26 Dupont, 29 Dufferin and 47 Lansdowne buses in our community. 
The TTC is building the new McNicoll Bus Garage, scheduled to open in 2020. This new garage will allow the TTC to add more buses to the network and provide the capacity for an Express Bus and expanded service on the 29 Dufferin route in our community. The TTC is already looking ahead and assessing locations and available properties to build another bus garage to increase the number of buses available and expand service across the entire network to better serve you.
The budget makes other important investments including 20,000 more recreation spaces to help reduce the wait list for recreation programs across the city. There are 1,515 new child care subsidies included in the budget and funds will be invested to bring down the most expensive child care fees by 4% this year. Student nutrition programs will be expanded and library hours increased with more branches open year-round on Sundays including our own Bloor-Gladstone Branch.
City Council has lived up to its commitment to combat climate change by fully funding investments in our ambitious TransformTO climate action plan to create a healthier environment for our future. The City's Arts and Culture Plan will be fully phased in to achieve the $25 per capita spending benchmark in our arts and culture sector.
Recognizing the importance of safer streets, City Council is fully funding the acceleration of the Vision Zero plan to reduce pedestrian fatalities and injuries by speeding up the rollout play by a full year. Traffic wardens will also be hired as part of this budget to fight congestion and help get Toronto moving.
Importantly, the City is funding the creation of 1,000 new shelter beds and while it usually takes 12-18 months to open a shelter, City Council has asked City staff to take all reasonable efforts to expedite this expansion in 2018. The City will also be keeping winter respite sites open past April 15 to ensure that anyone seeking a place to stay indoors is able to.
Building on my previous work, this budget funds Toronto Community Housing to ensure that no units are permanently closed in 2018, continues with the four revitalization projects and maintains the 18% increase to TCH's operating budget secured last year. Notably, this is the first time that funding for TCH repairs will be included in the City's capital plan with $279 million funded directly from City debt in 2018 and 2019 to address TCH's repair backlog and revitalization projects.
Important city building investments will be made through the City's $26 billion capital budget, with 72 per cent being allocated to renew our public transit and road infrastructure, to build SmartTrack express service right here in the west-end with stops at Queen St W, Bloor St W, St. Clair Ave W and Eglinton Ave W, to expand Toronto's cycling network and buy the new buses and streetcars we need to be successful as a growing city.
I also successfully moved a motion at City Council to ensure that the $2.5 million in settlement funds related to the vacant TTC lands at 640 Lansdowne Ave would be dedicated to remediate the site for parks and affordable housing uses in line with our community's vision for more affordable seniors housing on the site.
This budget will also make important capital investments right here in Davenport over the next few years with investments into many of our parks and community centres to better provide access to community recreation programs for a growing population.
The overall investments made in the 2018 City of Toronto Budget will help keep Toronto affordable and makes the important investments that in public transit, housing and social infrastructure that are crucial for our long-term prosperity.
February is Black History Month in Toronto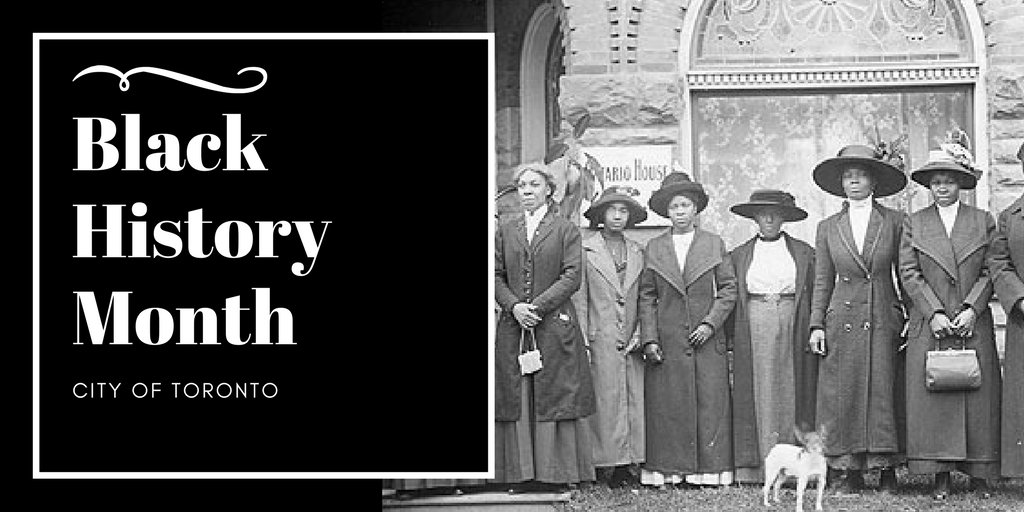 February has been proclaimed as Black History Month in the City of Toronto. Black History Month is an opportunity for the City of Toronto to recognize the past and present contributions that African Canadians make to the life of Toronto in such areas as education, medicine, art, culture, public service, economic development, politics and human rights.Across the City there are numerous events, lectures, exhibits and other programming happening throughout the city to celebrate and reflect upon our shared history. You can find more information on these and other ways to get involved by clicking here.
Have an innovative idea to reduce waste in your community?
Grants of up to $25,000 are available to support innovative community-based efforts to reduce residential waste and increase participation in Toronto's waste diversion programs. Priority for funding will be given to projects that reduce waste in apartments and condos. Examples of projects that could be eligible include waste education and engagement programs and initiatives that align with Toronto's Long Term Waste Management Strategy, such as the repair, exchange, swapping and sharing of goods. Applications close February 23, 2018. For more information and to submit an Expression of Interest please click here.
News Clippings
Council approves 10% cap on tax hike for small businesses
Marginalized workers find jobs by cooking food for Toronto's homeless
Joint Statement: City of Toronto and Toronto Media Arts Centre (TMAC)
Important Notices
Know Before You Throw! Ask the Waste Wizard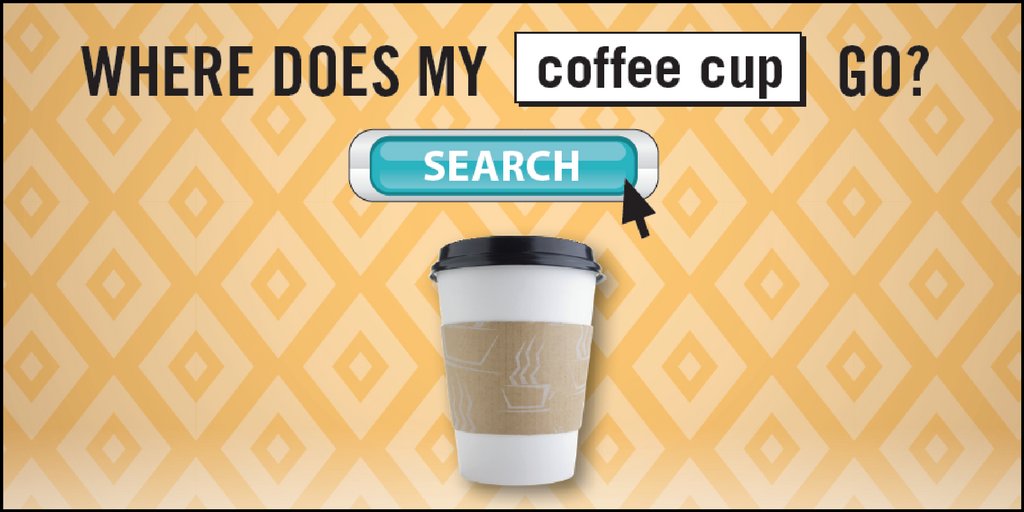 Don't know what to do with your old skates or plastic takeout containers? Unsure whether a certain item or type of packaging goes in the Blue Bin (recycling)? Not entirely clear on what is considered Green Bin (organics) material? When in doubt, ask the Waste Wizard, the City of Toronto's online search tool that provides information on how to properly dispose of over 2,000 items. It's quick and easy to use. Simply go to toronto.ca/wastewizard and type in the item you're wondering about.
TTC 506/306 Carlton and 505 Dundas Streetcar Service Operating With Buses
Beginning February 18, TTC will replace streetcars with buses on the 505 Dundas and 506/306 Carlton routes. This temporary vehicle conversion will continue through 2018. An update related to the resumption of streetcar service for these routes will be provided prior to their return.
This temporary vehicle conversion is related to streetcar fleet constraints and planned construction projects this summer along these routes that make it difficult to provide continuous streetcar service. A full bus replacement will maintain service, providing the most efficient travel for customers during construction, and will help avoid major diversions that streetcars would otherwise be required to use.
TTC Service Change
505 Dundas buses will operate along regular routing.
506/306 Carlton buses will operate along regular routing, and reroute to High Park Station in the west end via Parkside Drive and Bloor Street in both directions.
Bus service capacity will be maintained at current streetcar service levels for each route.
Service diversion changes and updates related to the above City and TTC construction projects will be provided in advance of the work. Please visit ttc.ca for details.
The Following stops will be relocated as a result and the TTC will post notices at affected locations:
Westbound Dundas at Rusholme is being relocated to the west side of the intersection
Westbound Dundas at Gladstone is being adjusted and will be located approximately 5 metres east of the current location
Eastbound Dundas at Lansdowne is being adjusted and will be located approximately 5 metres west of the current location
Eastbound Dundas at Dovercourt is being adjusted and will be located approximately 7 metres west of the current location
Westbound Dundas at Dovercourt is being adjusted and will be located approximately 20 metres east of the current location
The TTC will be taking advantage of this conversion period as well and is coordinating their work schedules to undertake important maintenance and track work along the route during this period, in order to minimize future disruptions to service for riders. If you have any questions please contact the TTC at 416-393-4636 online here or on Twitter @TTChelps.
Toronto Hydro Electrical Upgrades
Toronto Hydro is rebuilding the electrical system in our community to help improve service reliability. The rebuild includes the replacement of the existing electrical cables within the City of Toronto's public property allowance in front of or adjacent to your property
There are two upgrade projects underway in Ward 18. "Project Dafoe" is taking place roughly between Dundas St W (north), Sorauren Ave (West), Dufferin St (east), and Florence St and Garden Ave (South). Project Dafoe's civil and electrical work will commence in early March 2018 with expected completion in July 2018. Click here for more information on Project Dafoe and if you have any questions please contact Fabian Cappelli, Customer Operations Representative, at 416-542-3214.
Project Runnymede is taking place roughly along Dupont St and Annette St between the GO Barrie Tracks and Runnymede Rd with work expected to commence in March 2018 and be completed in December 2018. Click here for further information on Project Runnymede Phase 1, please call Jennifer Reynolds, Customer Operations Communications Office, 416-542-3366.
Throughout both projects, planned outages may be necessary to switch from the old to the new electrical system and Toronto Hydro intends to provide residents with advance notice. Toronto Hydro crews and contractors will take extra care and precautions around properties. Any areas affected by this work will be restored by Toronto Hydro upon completion of the project as season, weather and schedules permit. For more information please contact Toronto Hydro at 416-542-3366 or visit torontohydro.com
Council Highlights
Toronto City Council met on January 31 and February 1, 2018. Here is a summary of a selection of decisions that Toronto City Council made at its recent business meeting. The City Clerk's formal documentation is available at http://www.toronto.ca/council.
Review of shelter and respite services      
Council adopted numerous recommendations to guide a review of the City's current cold-weather respite and shelter services, including reaffirming a 90 per cent occupancy cap for shelters. The City will keep respite/warming centres and drop-in programs operating as needed beyond April 15 this spring as a response to crowding in Toronto's shelter system. Funding for expanded shelter capacity is part of the City's 2018 budget process.
Poverty reduction strategy   
Council adopted a 2018 work plan for TO Prosperity, the City's poverty reduction strategy. Actions include the implementation of a discounted transit pass for low-income residents. Designed as a 20-year strategy, TO Prosperity contains recommendations in the six core areas of housing stability, service access, transit equity, food access, quality jobs/livable incomes, and systemic change.
Business taxes in Toronto      
Council considered options for supporting Toronto businesses through tax measures and decided to provide that support by capping this year's total tax increases for the commercial, industrial and multi-residential property classes at no higher than 10 per cent over last year's taxes. Recent increases in provincial reassessments resulted in high property tax increases for many small downtown businesses last year.
Costs of waterfront/islands flooding   
Council approved steps to manage the financial impacts of last spring's extremely high water levels in Lake Ontario. The high water affected the entire Toronto waterfront and flooded Toronto Island Park, which was closed until the end of July. Staff estimate the impact on the City's operating budget at about $8.45 million to cover flood mitigation/repairs and revenue losses. Assessment of infrastructure damage is estimated at a $7.4 million at this time, with further damage assessment to inform the 2019 capital budget.
Plan for waterfront transit network     
Council endorsed a plan for Toronto's waterfront transit network and adopted a series of recommendations for implementation and reviews/studies on specific features of the network. Providing an underground transit link below Bay Street from Union Station to Queens Quay is a particularly challenging and important section of the network. The ultimate goal is an effective waterfront transit network from Long Branch and Lake Shore in the west to Queen Street and Woodbine Avenue in the east.
Road safety plan  
Council approved several actions related to delivery of the City's Vision Zero road safety plan, which is focused on reducing traffic-related fatalities and injuries on Toronto's streets. The actions that Council authorized pertain to automated speed enforcement, use of red-light cameras and safety measures in school safety zones.                       
Data on Toronto's homeless population   
Council voted to have staff improve the tracking of admission and discharge of homeless individuals as they move among Toronto shelters, respite facilities and hospitals, and the tracking and reporting of in-house health care provided. Council also approved releasing data that City shelters collect on daily occupancy numbers – not using personal identifiers that would interfere with clients' privacy.
Toronto Community Housing portfolio  
Council provided direction on a process to transfer ownership of the Toronto Community Housing Corporation's Agency House and Rooming House portfolio to non-profit corporations as part of the City's Tenants First strategy. The portfolio is to be maintained for its current housing purposes. In addition, Council adopted an interim process to appoint tenant representatives to the Toronto Community Housing Corporation Board for the 2018-2020 board term.
Gender diversity – corporate boards of directors  
Council took steps in support of encouraging more gender diversity on the boards of directors of companies that do business with the City. The City will collect information as part of the process for procurements from companies and will monitor the Ontario government's Women in Business Steering Committee's progress on increasing gender diversity. The ideal is gender parity on corporate boards. 
Municipal accommodation tax   
Council approved the introduction of a four per cent municipal sales tax on hotel accommodations effective April 1 and on short-term accommodations (such as those occurring in principal residences registered under the City's licensing regime) effective as early as June 1. In each case, guests pay the tax and the hotel or short-term rental operator collects and remits payment to the City. The Greater Toronto Hotel Association will administer the hotel accommodation tax and licensed short-term rental companies such as Airbnb will collect for short-term rentals.
Toronto's supply of hotels  
Council asked staff to review and report on potentially implementing a City policy/strategy to protect existing hotel space in designated areas. Several Toronto hotels have been redeveloped into residential condominiums in recent years. Even though some new hotel properties have come on stream, the number of available hotel rooms in Toronto has stagnated since 2000. Hotel accommodation is a vital part of Toronto's tourism, hospitality and convention industries.
Master plan for open data   
Council adopted an Open Data Master Plan that will help the City grow as a leader in open data. For the City, open data refers to making City data freely available for people to analyze and republish in support of improved delivery of public services, enhanced engagement with citizens in government decision making, and more innovative approaches to civic problem solving.
Day of Remembrance on January 29   
Council supported a motion to designate January 29 in Toronto a Day of Remembrance and Action on Islamophobia for future years, and to ask the Canadian and Ontario government to mark the date in a similar way. On that date in 2017, a gunman carried out an act of terrorism at the Centre Culturel Islamique de Québec in Quebec City. Council reaffirmed that Islamophobia, like all other forms of racism, hate, xenophobia and bigotry, has no place in the City of Toronto.
Future of Old City Hall   
A plan for the future use of Toronto's Old City Hall (60 Queen St. W.) received Council's approval. The plan calls for the historic building – a national historic site – to house a Museum of Toronto, a library branch, a wedding chamber, a museum café and shop, and spaces for public events and institutional uses. A possible Toronto Transit Commission museum component will be discussed. Provincial and municipal courts currently use the building.
City resources during election periods   
Council approved an updated policy for the use of municipal resources during elections, including the City's municipal election later this year. The policy has been updated to include registered third-party advertisers and amended to recognize that political activity provisions for public servants are now in effect through the Toronto Municipal Code. The policy applies to municipal, provincial and federal elections/by-elections.
Evaluation of diesel for City's fleet   
Council asked for information about criteria for any future tender on using biodiesel for the City's fleet vehicles. Staff have consulted with the University of Toronto's Transportation Research Institute, which is going to undertake a detailed analysis comparing biodiesel and renewable diesel fuels to regular diesel fuel for use in the City's fleet vehicles. Moving toward increased use of bio-diesel or renewable diesel is a way for the City to accelerate reduction of its overall fleet emissions.
Preparing for automated vehicles       
As the next step in the City's efforts to prepare for the introduction of highly automated vehicles on Toronto's streets in the coming years, Council asked for a report with recommendations and a detailed automated vehicle tactical plan. Highly automated vehicles - often referred to as driverless or autonomous cars - are now being tested on roads in Ontario, including Toronto. These vehicles have the potential to affect road safety, traffic congestion, mobility equity and environmental health.
Modernized access symbol     
A new access symbol that shows a human figure moving forward in a wheelchair, referred to as the dynamic symbol of access, will gradually replace the traditional, static wheelchair image at City-owned properties. Council agreed to endorse the modernized symbol, as recommended by the Toronto Accessibility Advisory Committee and informed by the Forward Movement campaign. Council also supported asking the Ontario government to adopt the new symbol.
New police station  
A detailed proposal to establish a new, consolidated 54/55 Police Districts facility at 1627 Danforth Ave. received Council's approval. The property, currently a Toronto Transit Commission garage, is to become a multi-functional site for various civic and employment-generating uses in addition to use as a police station. The existing stations for 54 and 55 Divisions are due for replacement. The Danforth Avenue property was deemed the most suitable in a selection process that included community input.
2026 FIFA World Cup    
Council authorized Toronto to be part of a North American bid to host the 2026 Fédération Internationale de Football Association (FIFA) World Cup of soccer. The national soccer associations of Canada, the United States of America and Mexico are leading a joint bid to host the 2026 FIFA World Cup in cities across North America. Individual host cities will be selected in 2021, after FIFA's selection of the host country/countries this June.
Do you like this post?