You might recall that when the Toronto District School Board (TDSB) originally put the Bloor Dufferin School Lands for sale, I worked to try and keep these lands in public control. The City and Catholic School Board had previously put forward a joint proposal to purchase the site which was not accepted. The TDSB has proceeded to sell the site to a private developer and the City is now in the process of reviewing the Official Plan and Zoning Amendment Application submitted by the developer. You can find more history about this site and links to my previous updates by clicking here.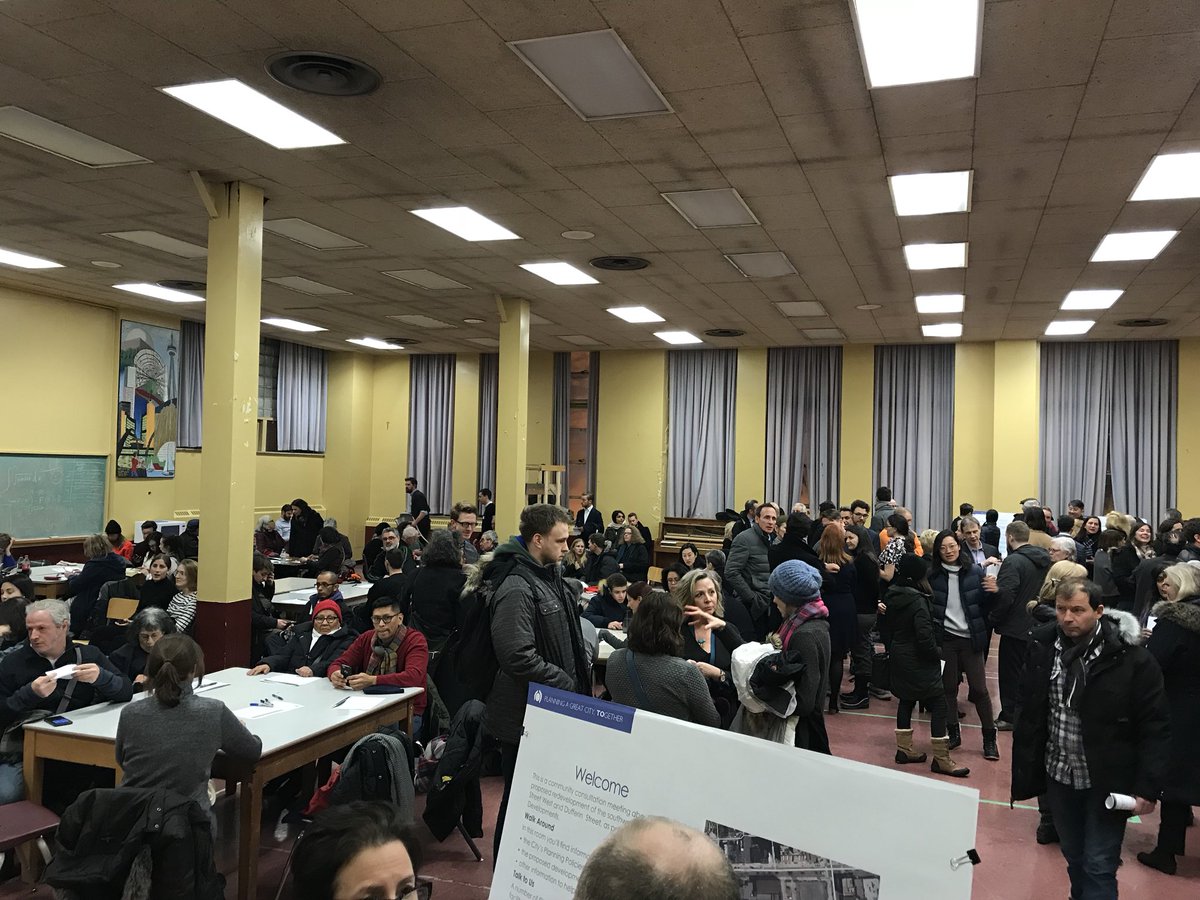 On February 7, 2018, a community meeting was hosted by the City to listen to residents' feedback on the development proposal for the lands. The owner is proposing a mixed-use development with building heights of up to 47 stories containing 2,219 housing units, a mix of office/retail space and park space. I share the concerns of many community members that were raised at the meeting. I strongly believe the proposed heights and densities are too high and I will be fighting for the inclusion of onsite childcare, affordable housing, a robust community hub, green space, heritage preservation, and a proposal which better fits with the character of our community.
If you would like to find out more about this development proposal, you can review the preliminary City staff report by clicking here and the poster boards created by City Planning by clicking here.
Thank you to everyone who joined us at the meeting to share your feedback. There has been a working group formed that close to 50 residents have joined to help shape this development proposal in the areas of transportation, public realm/urban form and the community hub. As the City continues its review of this application throughout the long process ahead of us, I will continue to advocate for our community's priorities.
If you would like to submit your own comments on this development proposal, you can e-mail them to the City Planner on the file, Kirk Hatcher at [email protected] and by e-mailing me at [email protected]. Please feel free to use the discussion guide (click here) used at the meeting to help shape your thinking in order to provide your feedback.
Do you like this post?